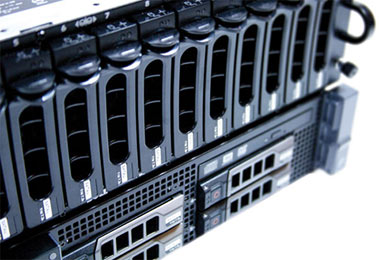 No one can foresee that your RAID will crash and cause huge data losses, which can be quite catastrophic for any organization. Installing server monitoring software's can't prevent the failure, but can alert you of any discrepancy. And if by anyway, if you have a slight suspicion of data loss, don't forget to contact us right away to get all your important data quickly with our superior raid data recovery services.
With an expert team of recovery engineers with many years of experience in the field of server data recovery, you can be 100% assured that you will get your data back in no time. Our professionals are skilled in dealing with RAID server data recovery including RAID 0, 1, 3, 4, 5, 6, 1E, 5E, 5EE, 0 +1, 10, 50, 51) and any RAID controllers and architecture involving all kinds of makes and models.
For security reasons, you can't send the RAID array outside of your data center or your office server room, but we provide many recovery options which include remote recovery and on-site recovery. Remote recovery is possible only if the hardware is still functioning and you have a secured internet connection. With the help of our raid data recovery software, the remote recovery process can be completed quickly, without needing to move the RAID server from your data center.
Server recovery from physical and logical damage due to mechanical and electrical failure, software corruption or human error.
Any type of server role (e.g. file, application, database, email server)
Any type of storage array (e.g. Single Hard Drive, RAID, SAN, NAS )
Any type of file system (e.g. FAT, NTFS, EXT, HFS, Linux / Unix file system)
But if the problem is severe and you need an emergency solution, then the onsite data recovery is the only option, where our recovery experts will visit your place and try to recover the lost data from the RAID server.
UNIQUE DATA RECOVERY programmers have created a full set of software tools used by our engineers to analyze, fix and recover data from raw images of all operating systems.
Once a recovery has been successfully performed, file lists are created and data validity and integrity is checked.
The recovery results will be submitted to the customer, as part of our verification of a successful recovery process.
We will supply the recovered data on whatever medium the customer specifies.